Adaptive Talent is a talent consultancy designed to help organizations achieve amazing results and ongoing adaptability. There's never been a time in history with as much disruption, change, and opportunity, so preparing your  people, team, and organization to adapt and thrive in this context is essential. 
Founded in 2008 and based in Vancouver, Canada we offer retained search, assessments, training, leadership coaching (1:1 and via groups), leadership development programs, and culture & organizational development consulting.
We've worked with companies of every size, trajectory, culture, and in most sectors (tech, entertainment, natural resources, finance, CPG). We love partnering with leaders who hustle, who are open minded and committed to growth, and who find a way to get things done. You can count on the same thing from us.
Finally, and most importantly, we are honest, ethical, and committed to your long-term success. Our repeat business and referrals tell us we're doing something right and we encourage you to ask our clients directly.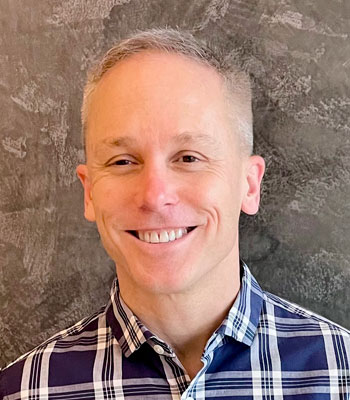 Brad Herbert
Partner, Leadership/Executive Coach
Talent & Organizational Development
Read about Brad
Brad Herbert is a certified Leadership Coach (CPCC, PCC) with 30 years in HR spanning multiple sectors, countries, fast- growth start-ups, and Fortune 500 companies. He was the VP, Talent Development and Organizational Effectiveness for Electronic Arts' 9,000 employees, and prior to that the VP of HR for its 15 worldwide studios. He's been the HR Leader for two start-ups and began his career in Silicon Valley working at Netscape and EA during their hyper-growth years.
It's been quite a ride, and since 2008 he's had the incredible privilege of contributing to others' success via his own practice, where he specializes in cultivating adaptability via leadership assessments, coaching and leadership development for individuals and executive teams, and consulting with executive teams to improve execution while scaling their companies' culture and capabilities via organizational development.
His clients are usually CEOs and their direct reports in high-growth organizations. They are committed to achieving goals in all areas of their lives, and creating thriving, adaptable businesses where people love to work. Promoted to a Vice President and relocated to a new country at age 35, Brad truly understands the experience and pressure executives feel when trying to simultaneously execute strategies and develop the capacity of themselves and the company. Blending progressive talent theory and strategies, pragmatism, and a positive, casual style Brad's partnership helps leaders achieve results, develop outstanding leaders, and strategically approach people and culture development to stay ahead of the growth curve and thrive in increasing complexity and disruption.
Brad has a Bachelor's Degree in Business from Michigan State University, a Master's Degree in Industrial and Labor Relations from Cornell University, is a Certified Professional Co-Active Coach and graduate of the Leadership Program from the Co-Active Training Institute, is certified as a Professional Certified Coach by the International Coaching Federation, and holds certifications in The Leadership Circle Profile, the Collective Leadership Assessment for leadership teams, the Leadership System, and Hogan assessments. He has a deep interest and additional training in adult development (the Immunity to Change and MindShift methodologies), neuroscience, and progressive approaches to organizational adaptability, leadership, and culture. Brad is married, loves learning, writing, travel, dogs, and experimenting with nutrition, exercise, and meditation. He is a member of the ICF Vancouver chapter where he was a finalist for the 2016 Coach Impact Award.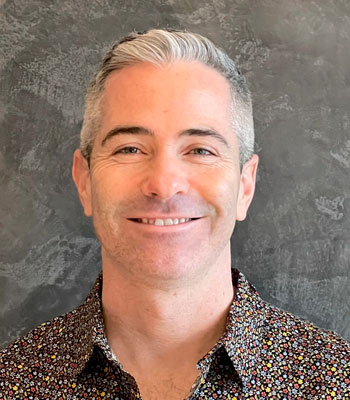 Mark McEachran
Partner, Retained Search
Read about Mark
Mark McEachran is a Partner and leads Adaptive Talent's Executive and Retained Practice.  He has over 18 years of experience spanning the tech, entertainment, consumer packaged goods, and engineering sectors, and has worked with companies ranging from 10M to $10B in revenue across North America. His clients are usually fast-growing high-tech, entertainment, and CPG firms who are looking for a true partner to help them start new products, improve execution, and manage change. Mark has a deep network of senior Design, HR & Talent, Production, Product Management, Development, Sales, and Marketing leaders.
Mark's thorough, efficient, and collaborative approach allows him to truly understand the business, team dynamics, and company culture which results in successful placements and outstanding employer and candidate experiences. His clients reward him with repeat and long-term business and referrals, and former candidates ask him to recruit for their employers as well.
Mark has a bachelor's degree from Trent University, a diploma in Human Resources from BCIT, and has taken additional coach training from CTI. A trained chef, nutritional enthusiast, snow boarder, urban planning and architecture fan, and dog lover, you'll find Mark outdoors enjoying BC's natural beauty and culinary scene.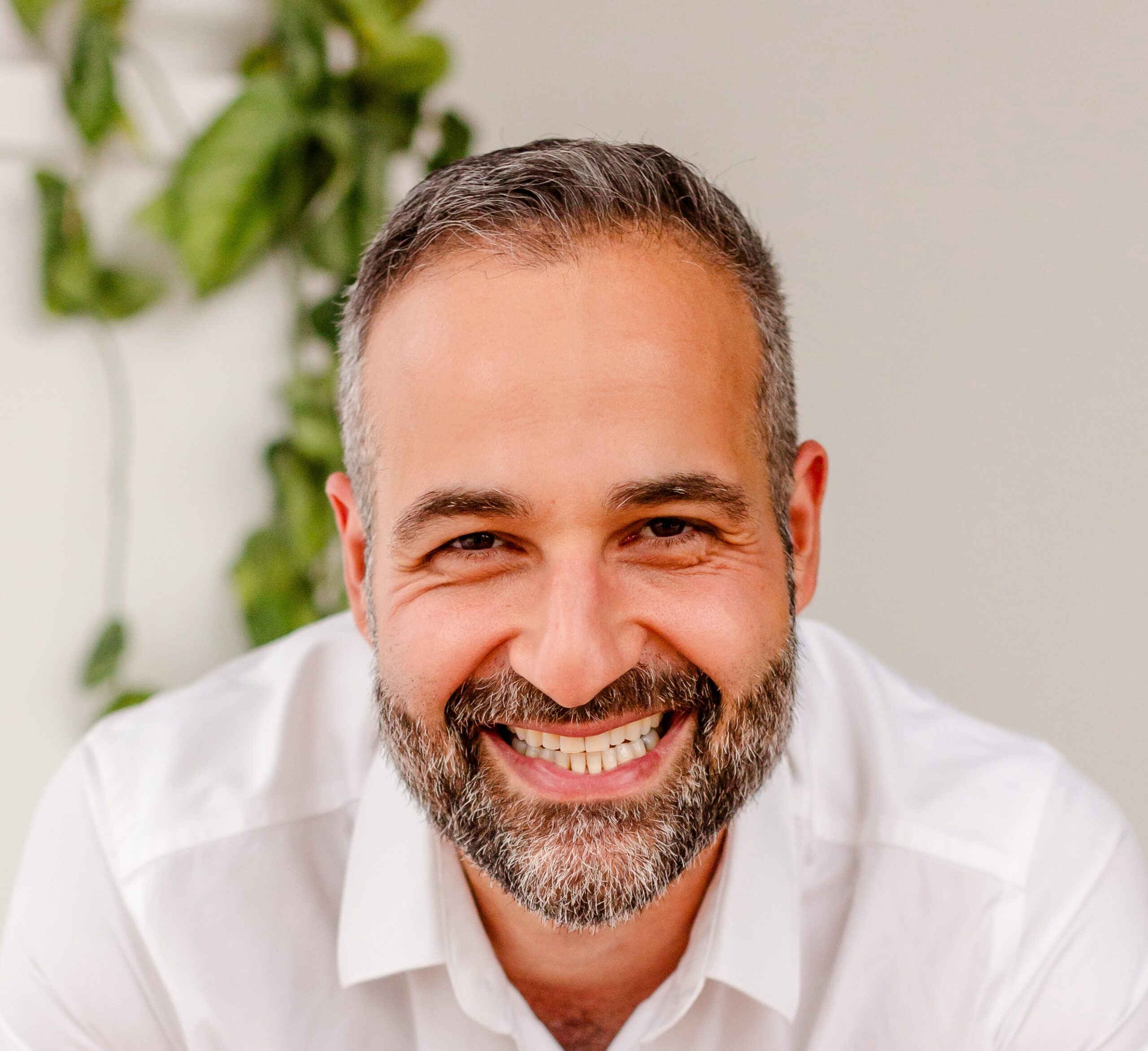 Reza Rahmini
Leadership Coach
Read about Reza
Reza spent the first 10 years of his career as a research and supply development engineer at Ballard Power Systems and Automotive Fuel Cell Cooperation. He found his passion and purpose when he shifted from engineering to a role in Human Resources. As a Senior HR Generalist at Automotive Fuel Cell Cooperation, Reza managed recruitment, onboarding, and leadership development and went on to become a certified executive coach. In this role, he created a coaching and leadership development program that improved employee engagement levels by 25%, increased leadership effectiveness results by 300%, and reduced employee turnover by 100%. Reza was honored to receive the prestigious PRISM coaching award from the International Coach Federation (ICF) at the national and international level, for his work co-creating a culture of coaching and development. 
Training and certification: The Coaches Training Institute, Certified Professional Co-Active Coach (CPCC); International Coach Federation, Professional Certified Coach (PCC); Chartered Professional Human Resources, CPHR Canada; CRR Global, Advanced Organization and Relationship Systems Coaching (ORSC); The Leadership Circle, Leadership Circle Profile and Collective Leadership Assessment, The Leadership System; Neuroscience of Change; Positive Intelligence, Certified Mental Fitness Coach; Hogan Certified Coach; Gallup Certified Strengths Coach.
Coaching experience: Reza has coached leaders in technology (IBM, Indeed, and Microsoft), Biotech (Roche Holding AG, Biogen, Novartis), automotive (Daimler AG, Ford Motor Company), hospitality and entertainment (Fairmont Hotels and Resorts, BCLC), Legal Services (Hogan LLP, Davis Polk LLP, Goodwin Procter LLP, Spencer Fane LLP), telecommunications (TELUS), government (Worksafe BC, Translink, and The Port of Vancouver), and financial services (KPMG, UBS, Wellington, Citi Group, EQT Partners, Bessemer Venture Partners).
Reza's education and skills in engineering, roles in HR and leadership development, and training and experience as an executive coach all come to together to when he works with leaders to address their most relevant developmental challenges. As a coach, he helps his clients transform how they lead and communicate with others. He helps leaders get clear on what drives them, how they define themselves, and what is most important to them. Reza's clients value his diverse background, results-driven approach, and genuine warmth.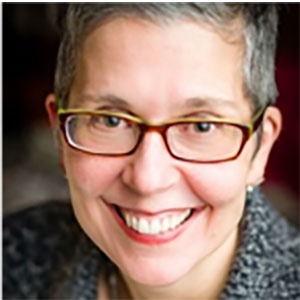 Sara Lawson
Leadership Coach
Read about Sara
Sara brings 20+ years' leadership experience to support organizations and individuals with big dreams and ambitious goals. Sara is passionate about the role that purpose-inspired leaders, organizations, and companies have in strengthening communities. She also knows that leadership can be fulfilling AND frustrating, even for dedicated, skilled, and creative people. Sara is a consultant, coach, facilitator, speaker, and the creator of Gauge Leadership Lab. Sara's guidance offers her clients the tools and inspiration to address big challenges, do their best work, make a meaningful difference, and have fun doing it. Sara has served as an executive director, interim executive director, front-line volunteer, board chair, program director, and mentor. She draws upon leadership experience in the arts, higher education, health care, and public radio, and has honed her expertise through her work with clients in the private, public, and nonprofit sectors. Sara's focus areas are:
Leadership development: self-awareness (leadership capacities, limiting patterns); interpersonal and systems awareness; skill development (navigating conflict, fostering clarity, creating alignment); strengthening leadership presence and practice (applying insights to real-world challenges).
Team effectiveness: tools and practices for building trust, strengthening communication, clarifying alignment, creating shared priorities.
Coalition-building: design and facilitation of sector-based communities of practice (fostering trust; building shared knowledge; identifying shared interests and opportunities).
Sara obtained her MPA from the University of Alaska Southeast and a BA in Psychology from Trinity College. She received her executive coach training and certification through the ICF-accredited Coaches Training Institute and completed their year-long leadership development program. Sara is certified in Leadership Circle Profile; StrengthsFinder 2.0; and DiSC Workstyle Profile. A dedicated advocate of life-long learning, Sara teaches graduate-level courses on nonprofit leadership at Seattle University. Her commitment to social justice and racial equity has been profoundly shaped by nine years of service on the board of Arts Corps, as well as through continuing education with Cultures Connecting and the People's Institute Northwest. She has also studied peacemaking practices from the Tagish Tlingit tradition of the Yukon Territory, with several circle keepers and restorative justice practitioners in the Pacific Northwest. A workshop enthusiast, she has pursued an eclectic range of interests, including improv comedy, meditation, and marketing. Still on the shortlist: Italian, mediation, yoga teacher training, and metal casting.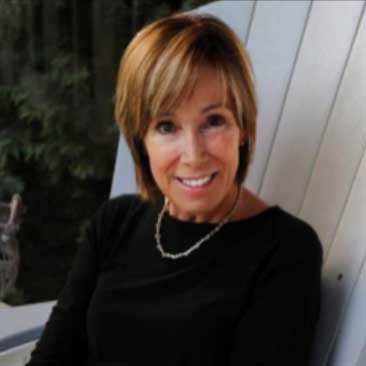 Lynn Harrison
Executive Coach
Read about Lynn
Lynn Harrison, Ph.D., is an executive coach with over 25 years of experience, including co-founding an international, franchised training organization, leading at the senior management level, and providing consulting services to leadership teams and boards. She is a principal of Black Tusk Leadership Inc., a four-time recipient of the International Coach Federation Prism Award, recognizing the positive impact of coaching in corporations. Her clients span a broad range of industries across the globe. In addition to her business and coaching experience, Lynn has a Ph.D. in Organizational Systems and an M.A. in Applied Behavioral Science. She is certified as a Master-level Coach (MCC and MCEC) and a Senior Organization Development Professional (CODP). She is qualified to administer numerous psychometric instruments and assessment tools. Lynn's research interests include the phenomenon of abrasive leadership and she has co- written a book about coaching women executives, called "Taking the Stage" (2013).
Working as a leader in a software company with big aspirations is a challenge both professionally and personally. I have come to realize that there is a great benefit to having someone in your corner who works regularly with you on a confidential basis, helping you to be a better leader and better human being…all while maintaining your sanity.
Brad has been my executive coach for almost four years. He has been instrumental in helping me to navigate the many twists and turns of the business. With Brad it's all about learning and growing. Every time we finish a session I have a sense of renewal and confidence in my ability to get myself and the company to the next level.
Whether it's critical HR issues, working with your board and investors, building culture or just needing a shoulder to cry on, Brad is your man!
It is not the critic who counts; not the man who points out how the strong man stumbles, or where the doer of deeds could have done them better. The credit belongs to the man who is actually in the arena, whose face is marred by dust and sweat and blood; who strives valiantly; who errs, who comes short again and again, because there is no effort without error and shortcoming; but who does actually strive to do the deeds; who knows great enthusiasms, the great devotions; who spends himself in a worthy cause; who at the best knows in the end the triumph of high achievement, and who at the worst, if he fails, at least fails while daring greatly, so that his place shall never be with those cold and timid souls who neither know victory nor defeat.
Teddy Roosvelt