Executive and Team Coaching
Executive Coaching For Individuals
Brad acts as a trusted confidant to his clients, allowing them to take strategic time-outs, clarify their thoughts, and prep for important moments. He partners with clients to create fully customized development experiences that improve results and helps high performing leaders further grow their capacity and refine their unique leadership style. They discover their personal values, reduce blind spots, increase skills and range, develop the capacity of their employees and teams, and enjoy the experience of growing and leading. Clients benefit from a comprehensive approach that integrates key business goals and strategies, quantitative 360-degree feedback and ongoing pulse surveys, and qualitative feedback from regular sponsorship meetings and peers. Brad's coaching style emphasizes an experimental and reflective approach to evolving one's leadership.
Executive Coaching for Teams
Our most important work is done in collaboration with others. As complexity increases so too does the necessity for superb collective leadership that brings out the best in individuals and teams to solve difficult problems and create breakthrough solutions. Unfortunately, this key enabler is often left to chance, or ignored, despite people seeing the upside.
How well does your executive and senior leadership teams support each other, and how well are they evolving their collective ability to continuously adapt and lead the business? Brad partners with leadership teams to assess their teamwork and its impact on culture and results, and then works with them over time to continuously improve. He offers paired or team coaching, leadership assessments for teams, meeting facilitation, and fully customized leadership development programs.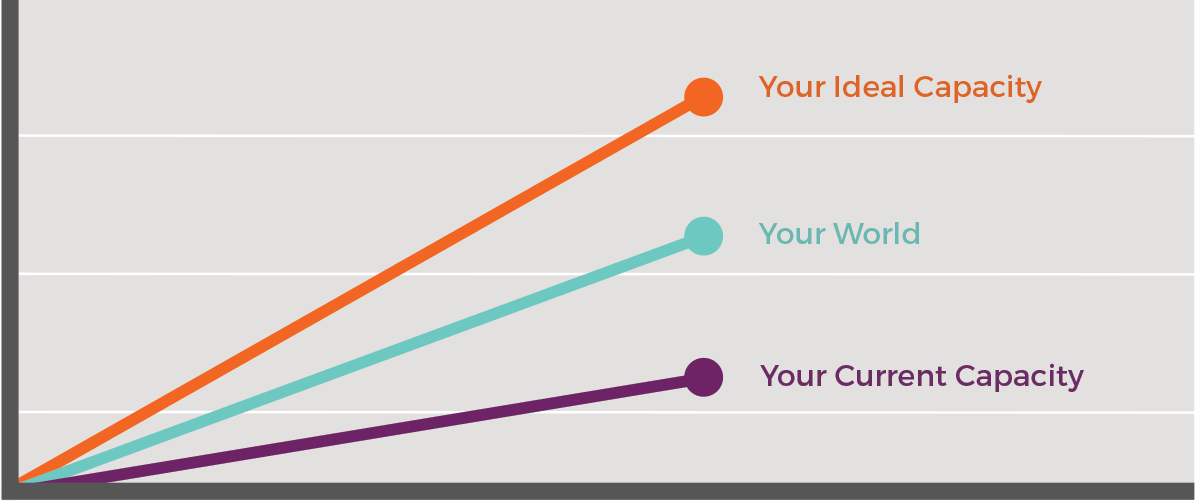 Coaching ROI
Coaching is a proven commodity with studies showing that business coaching for top executives at large companies yields 5-7x the company's initial investment. There have not yet been studies done on the value of coaching at smaller companies or startups, but executives in these situations are under similar pressure to perform, and their actions are at least as critical to the success of their organizations, if not more so.
Additional Information
Consider An Executive Coach if:
You need a trusted, confidential partner to help you think through issues
You want data to understand how others perceive your leadership
You want to enhance your leadership skills and range to meet the demands of the job
You want to be prepared for a larger role, initiative, or company
You want to discover and embody your personal values
You want to be more intentional with growth and balance outside of work
You feel stuck or see unhealthy or ineffective patterns emerging in your life
You notice your once-awesome company culture is not scaling well…at all
You want to be highly regarded as someone who develops your people and culture while scaling the business and delivering results
You or a colleague want to enhance collaboration between you and/or your teams
Your leadership team wants data to understand how others perceive its leadership
Your leadership team wants to develop its individual and collective leadership capacity
You notice trust, accountability, clarity, and execution are suffering
Working as a leader in a software company with big aspirations is a challenge both professionally and personally. I have come to realize that there is a great benefit to having someone in your corner who works regularly with you on a confidential basis, helping you to be a better leader and better human being…all while maintaining your sanity.
Brad has been my executive coach for almost four years. He has been instrumental in helping me to navigate the many twists and turns of the business. With Brad it's all about learning and growing. Every time we finish a session I have a sense of renewal and confidence in my ability to get myself and the company to the next level.
Whether it's critical HR issues, working with your board and investors, building culture or just needing a shoulder to cry on, Brad is your man!
Barry Jinks
"Brad was fantastic.  We wrapped our sessions in Dec. and it's been incredibly valuable over the past half year having his guidance, insight, and prompting to for me to explore and identify my own North Star:  who I am and aspire to be, the presence I want to bring to each interaction, and how to identify and start cutting bait on the thought patterns and hidden assumptions that aren't serving me on this journey.  He's also shared very practical tools that I will use not only for myself, but share with my colleagues and teams going forward.
I definitely recommend Brad for any future executive coaching opportunities for others.  He's perceptive and sensitive to things beneath the surface, empathetic and at the same time focused and drives accountability.  He challenged me to think broader and deeper, and was there to prompt me with ideas and insights when I got stuck.  I encourage anyone who is looking for an executive coach to reach out and connect with him. Thank you, Brad, for your work with me.  You have made a lasting impact and I am excited about my clarified path and journey forward!"
Angelika Vance