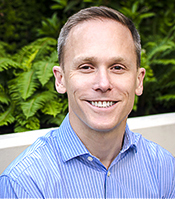 Brad Herbert
Leadership Coach
Brad Herbert is a certified Leadership Coach (CPCC, PCC) with 27 years in HR spanning multiple sectors, countries, fast-growth start-ups, and Fortune 500 companies. He was the VP, Talent Development and Organizational Effectiveness for Electronic Arts' 9,000 employees, and prior to that the VP of HR for its 15 worldwide studios. He's been the HR Leader for two start-ups and began his career in Silicon Valley working at Netscape and EA during their hyper-growth years. It's been quite a ride, and since 2008 he's had the incredible privilege of contributing to others' success via his own practice, where he specializes in cultivating adaptability via leadership assessments (including pre-hire, online, and stakeholder interviews), leadership coaching for individuals and teams, and custom leadership development programs.
His clients are usually CEOs and their direct reports in high-growth organizations. They are committed to achieving goals in all areas of their lives, and creating thriving, adaptable businesses where people love to work. Promoted to a Vice President and relocated to a new country at age 35, Brad truly understands the experience and pressure executives feel when trying to simultaneously execute strategies and develop the capacity of themselves and the company.  Blending progressive talent theory and strategies, pragmatism, and a positive, casual style Brad's partnership helps leaders achieve results, develop outstanding leaders, and strategically approach people and culture development to stay ahead of the growth curve.
Brad has a Bachelor's Degree in Business from Michigan State University, a Master's Degree in Industrial and Labor Relations from Cornell University, is a Certified Co-Active Coaching Professional and graduate of the Leadership Program from the Coaches Training Institute, is certified as a Professional Certified Coach by the International Coaching Federation, and holds certifications in The Leadership Circle Profile, The Leadership System, Hogan assessments, and Myers-Briggs Type Indicator tools. He has deep interest and additional training in adult development (in particular the Immunity to Change methodology), neuroscience, and progressive approaches to organizational adaptability, leadership, and culture.  Brad is married, loves learning, travel, dogs, experimenting with ketogenetic diets and intermittent fasting, meditation, early morning workouts, and is an active member of the ICF Vancouver chapter where he was a finalist for the 2016 Coach Impact Award.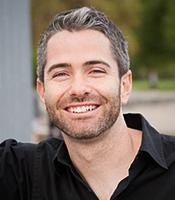 Mark McEachran
Senior Recruitment Consultant
Mark McEachran is a Senior Recruitment Consultant with 13 years experience spanning the tech, consumer packaged goods, and engineering sectors, and companies ranging from 10M to $10B in revenue. His clients are usually fast-growing high-tech and CPG firms who are looking for top talent in key senior design, development, product management, sales, and marketing positions to start new products, improve execution, and manage change.
Mark's in-house and agency experience involved critical, hard-to-fill positions, and creating successful employer branding and onboarding practices. As a result, Mark operates with urgency, is transparent, and designs outstanding candidate experiences. This has resulted in former candidates inviting Mark to recruit for their employers, and many clients working with Mark on a long-term basis, thus allowing him to truly understand your business, team dynamics, and culture.
Mark has a Bachelor's Degree from Trent University and a diploma in Human Resources from BCIT. A trained chef, snow boarder, urban planning and architecture fan, and dog lover, you'll find Mark outdoors enjoying BC's natural beauty.
"As part of an initiative to help our studio leadership at Relic Entertainment, I was given the opportunity to work with Brad as my coach over several months in 2013 and 2014. I quickly learned to appreciate the deep understanding Brad has on the subject of coaching and self-improvement and on how he was able to instill in me some very valuable insights around celebrating successes, personal interaction, building goals, and on finding the self-confidence to push myself. When I started, I was looking for a silver-bullet solution to being a better team member and mentor but Brad gave me the tools and confidence to ask myself the questions only I can truly answer. Much of this was accomplished with exercises and sessions with Brad where I was able to verbalize my challenges, be encouraged to work through some tough questions and feedback, and reach those goose-bump inducing moments of self-realization and epiphany where I truly understand when I'm happiest and most fulfilled in my career and life in general."